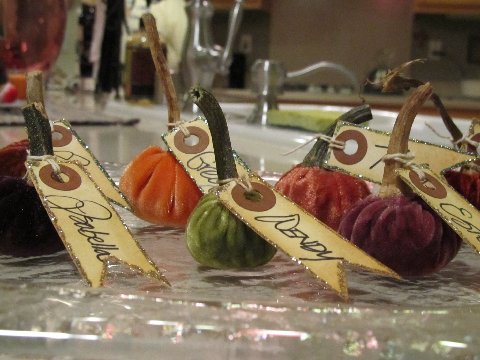 Posh Pumpkins work great as:
Table decorations
Place card holders
Door stops ( large sizes)
Fall wedding gifts
Fall baby gifts
Start a collection, adding 1 or 2 each year
Feng shui recommends groups of odd numbers for decorating.
Posh Pumpkin stems are heat dried and they will last forever.
Just like a real pumpkin we suggest picking Posh Pumpkins up from the bottom to protect the stems.